Nalu Technologies
Data defines us,
empowers you.
The most trusted hyperautomation platform engineered to create better data for owners of property in the US.
Nalu Basis
Data operating system for CRE
Nalu Basis's modular parsing and machine learning engine comes with a library of parsers and models that capture, standardize, and analyze data. It comes out of the box with rent roll parsers and revenue management models to give your company the competitive advantage to capture and leverage data today with the foundation to grow tomorrow.
USES: Data Management, Revenue Management, Data Parsing, Machine Learning

Ryan Lang
Newmark, Vice Chairman
"The holy grail of the real estate industry is finding value creation opportunities and executing on them. Our team utilizes Nalu Basis to show investors across the globe the value proposition of a property. We can strategically answer questions like what and where real value is, down to the unit, in every project we sell, finance, or place equity for. Being able to tell our clients we know each square foot of their project is extremely valuable."
---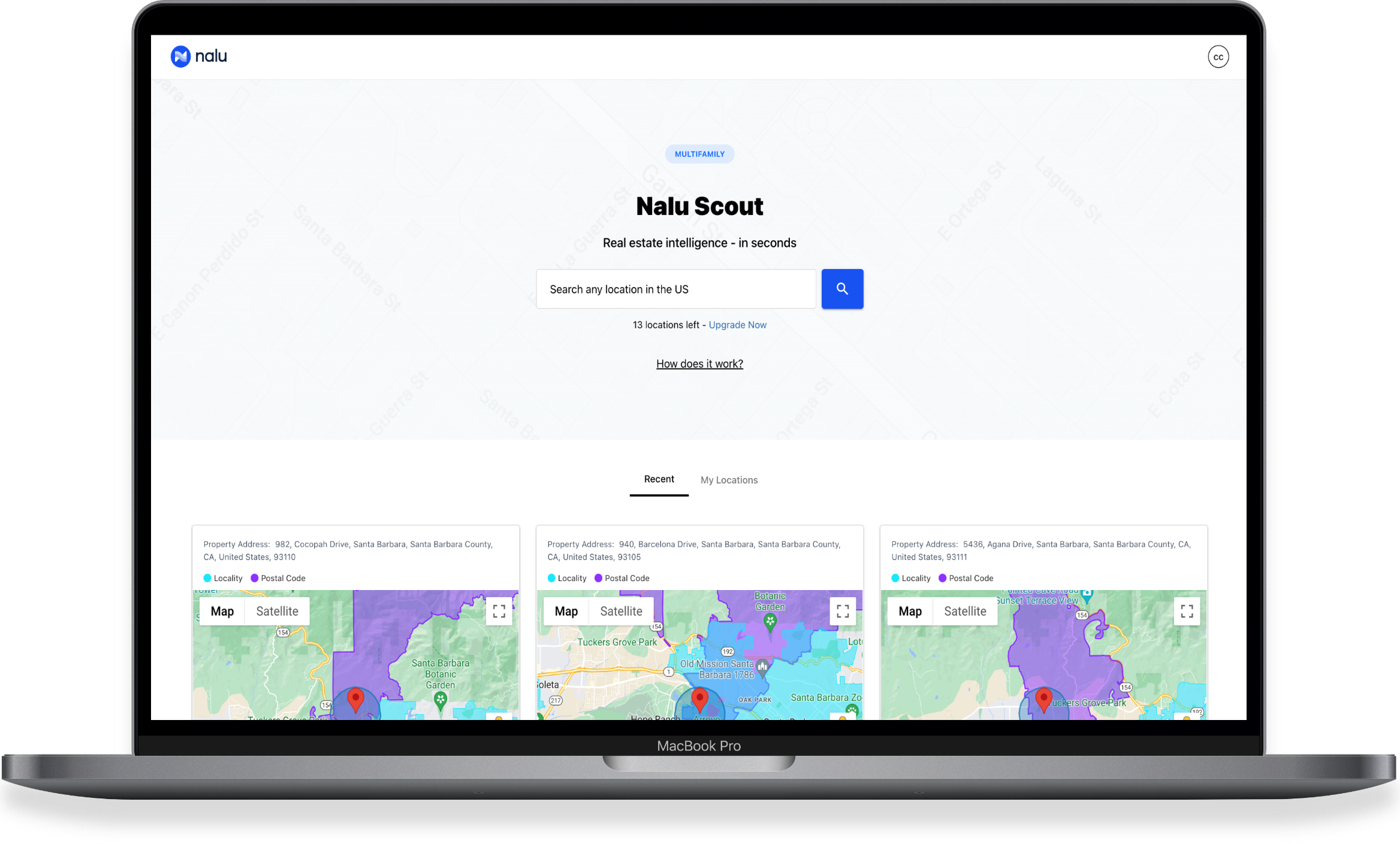 Nalu Scout
AI-powered neighborhood data and modeling
Nalu Scout is trained to autonomously retrieve relevant location data for its machine learning models to forecast a location's future growth and risks.
USES: GROWTH PROBABILITY, BENCHMARKING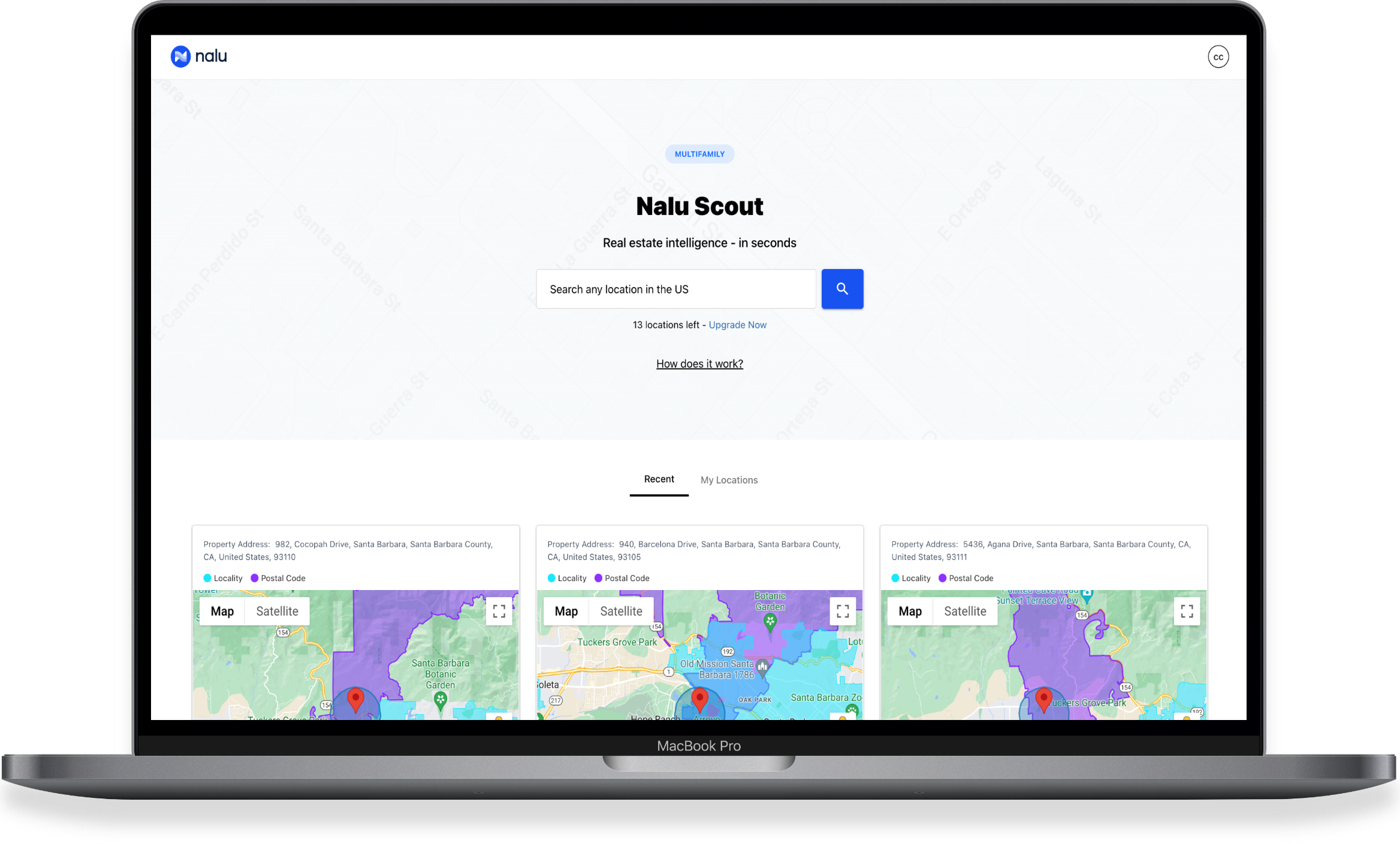 ---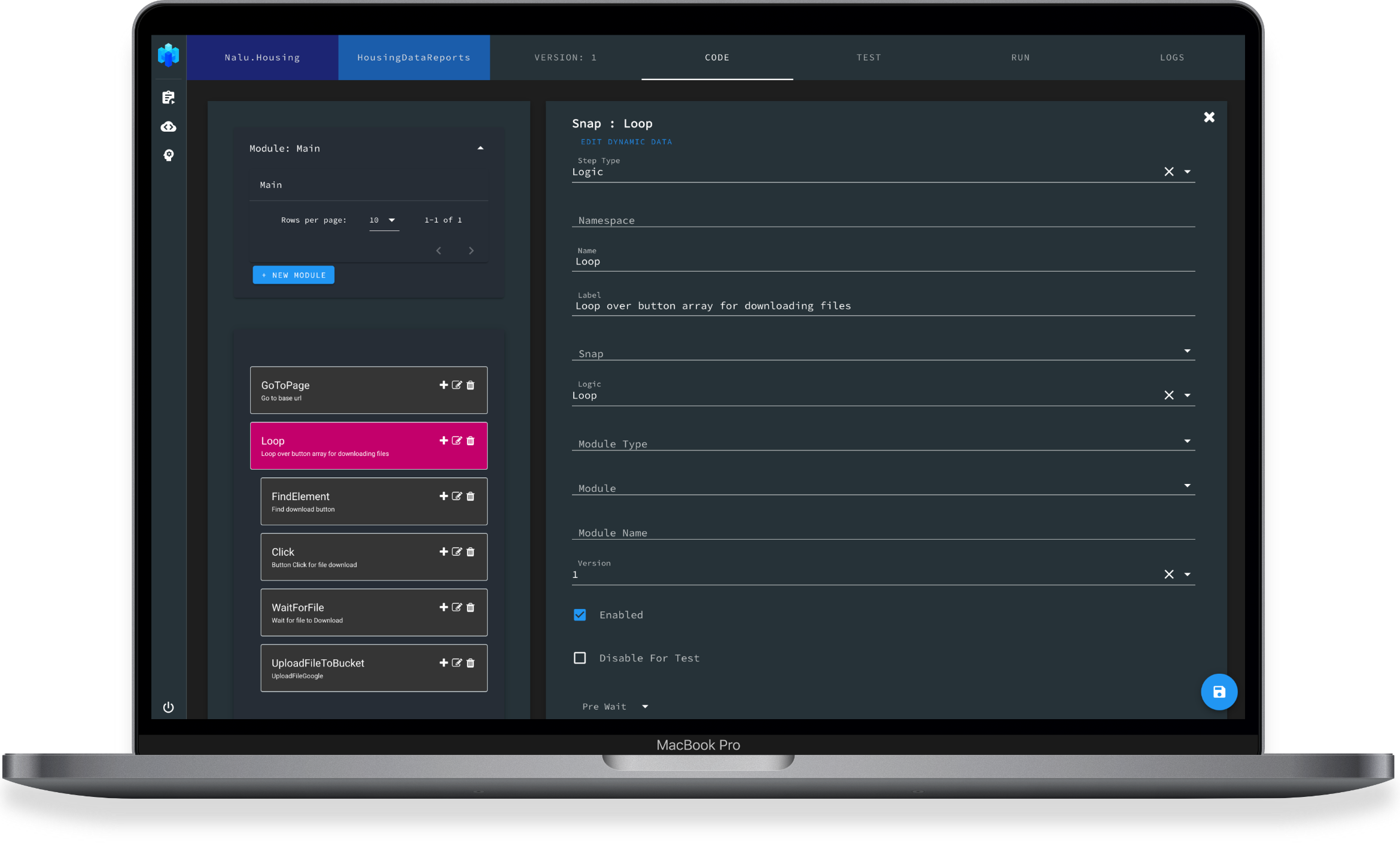 Nalu Automate
Robotic process automation for the web
Nalu Automate is capable of automating mundane and complex data entry and data mining tasks. Automate's low code visual editor allows developers to build complex automations, connect to 3rd party API's, write custom dynamic JavaScript code, and more in a web browser. Save time and money while also improving accuracy.
Uses: Process Automation, Business Process Management, Marketing Automation
ENTERPRISE-GRADE PLATFORM
Thoughtfully engineered and designed
for easy adoption.
---
Multifamily rent forecasts
Neighborhood data sources
---
Robotic process automation
Dynamic data transformation
Our wave
It's in the name. Nalu (wave in Hawaiian) represents our philosophy. For every action, there's an equal and opposite reaction. Every human thought, word and deed is a cause that sets off a wave of energy, which creates the effect whether desirable or undesirable. Good thoughts, words, emotions and actions are essential for a better world: they create good effects.

We're a group of real estate vets (400+ years), engineers and data scientists who love real estate. Nalu's orchestrated suite of technologies includes Artificial Intelligence (AI), Machine Learning (ML), Robotic Process Automation (RPA), Business Process Management (BPM), and Integration Platform as a Service (iPaaS).
Our headquarters
200 Crescent Ct, Ste 1165
Dallas, TX 75201